On Tuesday, December 6, 2022, The REALTOR® Association of Central Massachusetts (RACM) held their annual Installation of Officers and Leaders for 2023. The event was held at Worcester Country Club to celebrate the outgoing and incoming leaders and officers.
REALTOR® Lee Joseph of Coldwell Banker was sworn in as the RACM President for 2023.
After a successful year, Lee Joseph is succeeding Kathy McSweeney, the 2022 RACM President. The additional officers installed include: Cherie Benoit, President-Elect; Stephanie Bayliss, Vice President; Nate Daniel, Secretary; Leif Rosseland, Treasurer; Kathleen McSweeney, Immediate Past President
Congratulations to the 2023 Directors of RACM: Lauren Demerjia, Claire Rainville, Patrick Kennedy, Michael Barbera, Karina Robles, John Millen, Hejoma Garcia, Allen Greenman, Cheryl Eidinger-Taylor, Michelle Wesson, and Chris Whitten.
Congratulations to the 2023 Alternate Directors: Konstantina Choros, Elisha Lynch, John Morte, and Kelly Provost.
2023 MAR Board of Directors: Lee Joseph, Kathleen McSweeney, Cherie Benoit, Stephanie Bayliss
2023 MAR Board of Directors Alternates: Nate Daniel, John Millen, and Karina Robles.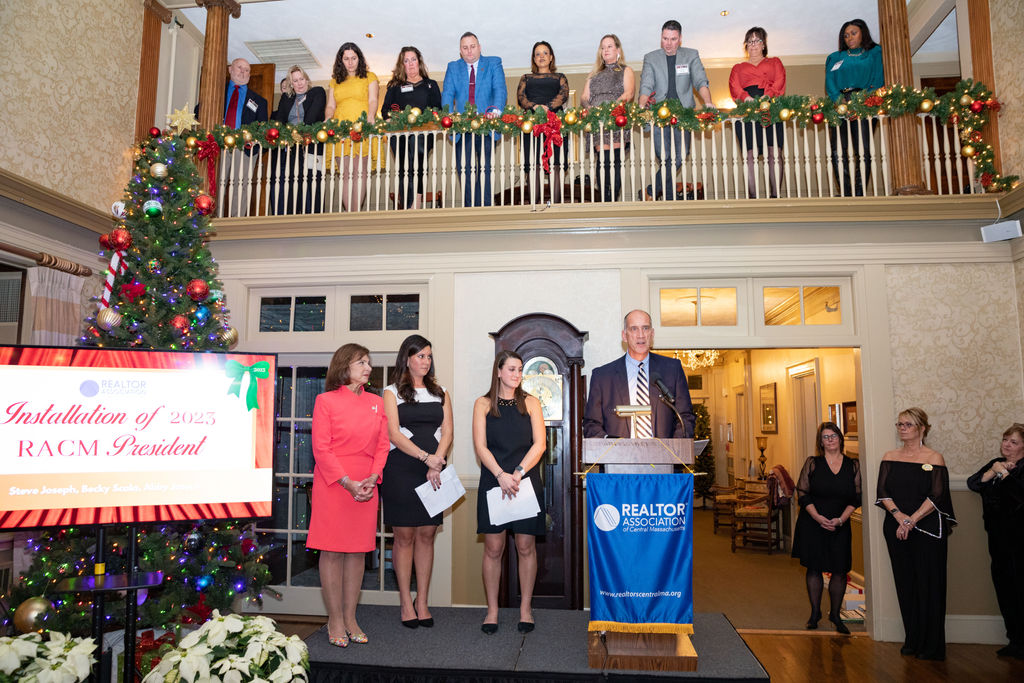 Share:
Facebook
Twitter
Pinterest
LinkedIn
On Key
Related Posts